| | |
| --- | --- |
| Posted by Jub Jub on October 20, 2014 at 5:00 PM | |
After weeks of grueling play, heated matches, amazing highs, and epic lows, the League of Legends World Championships ended. Here's the run-down.
Coming out of groups, two teams from each division moved on, in the finals, we were left with Samsung Galaxy White, and StarHorn Royal Club.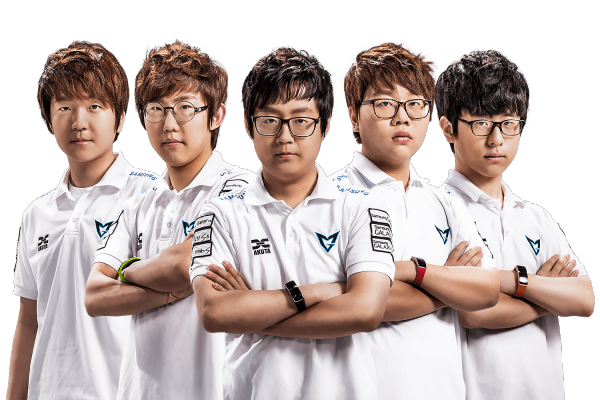 In a Best of Five, Samsung Galaxy White beat StarHorn Royal Club 3-1. Samsung DESTROYED Royal Club, with their jungler DanDy highlighting the match. Cries of the games being "The DanDy Show" were tweeted by pros, yelled by fans, and even the analyst desk joined in on the fanfare. DanDy played extremely well on Jarvan IV, and hsi signature champion, Rengar. 
Imp, the AD Carry of Samsung, got laughs out of the audience because he decided to stop and dance a few times due to his team being very far ahead, with the aid of support player Mata. Top laner Looper also had strong showings, especially on Rumble, with midlaner PawN's Jayce exciting fans and demolishing his enemies.
On StarHorn's side, their toplaner Cola excelled in Game 3 as Maokai, and was the key reason they even won a match. Veteran jungler InSec had a mediocre showing throughout all 4 games, with Corn also being rather lackluster. The bright spot on the losers were their bot lane duo, Uzi and Zero, but it wasn't enough to defeat the Korean giants.
Overall, it was a great series and Samsung Galaxy White truly deserved being crowned the World Champions. Now, the struggle for fans? To wait another year until Season 5 Worlds. 
Categories: PC